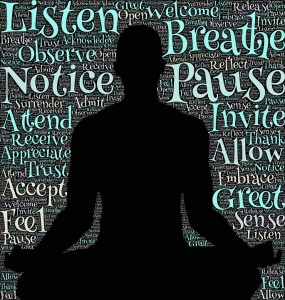 Breathing. We all do it. So why do we need to think about it? Unfortunately our modern lifestyle has led us to become pretty lazy in this most natural of functions, so much so that we really are missing out on the many benefits that it can bring.
Breathing fully from the bottom of your lungs upwards gives you an instant feeling of openness, relaxation and strength, right from the first time you do it. It's almost like opening your eyes for the first time. However, I'm yet to meet a new student who already does this habitually of their own accord unless they already practice something else which encourages it, such as swimming. What I mostly find is that new students have become satisfied with only filling the top part of their lungs, meaning that they often create tension in this area and are missing out on the true feeling of what breathing should be like.
As a singer and flautist, breathing is a fundamental element of what I work to improve, and I encourage my students to thing about it right from their very first lesson. Without this full breath, we can't create the beautiful sound which we crave for. But this awareness of breathing has given me so much more. I am able to experience a feeling of calm whenever I feel just by taking in air, alongside knowing that I'm improving my general health by doing what nature really intended.
It takes time for full breathing to become automatic, as does every other aspect of singing or playing. However, I believe breathing is element which really gives us one of the greatest benefits to other areas of our lives, and which, as musicians, we should be grateful for. Full breathing really does feel like a joy, and it only takes our persistence and effort to find it.