Today, we live in a instant world. A world which often feels like it takes place more often than not behind a screen than in reality. Not only is it possible to see someone who is across the other side of the world at the push of a button, we can access a wealt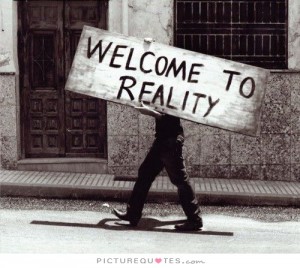 h of information on any conceivable topic at any time of the day or night. That of course has its many advantages, but when it comes the art of learning to master a musical instrument, it would seem that the dominance of our virtual and instantaneous world can be more of a disadvantage which can have a huge effect on our ability to strive towards real achievement in a real way.
For many younger students, their first experience of learning to sing or play may also be their first experience of having to coordinate their brain and body in such a way that it can only be truly learnt once frequent repetition and intense concentration have been practised. This, when combined with the necessity to find time and a quiet solitary space without distraction where their senses of sight, sound and touch can all be perceived together (ie. whilst not in front of the a TV or computer screen), can make learning an instrument seem like a completely unapproachable and alien task. This has of course always been the case for anyone, however I believe that nowadays, the frustration and desire to give up at the first hurdle is more sorely felt, in some cases to the point where students really can't comprehend the idea that to be able to get it right every time, diligent practice really is the only way.
But this is conversely exactly why I love playing an instrument so much and why I love encouraging and helping others to do so. It's raw and real, and requires my own mental and physical energy to be controlled in such a way that a sound can be produced and replicated as I when I want it (and when taken to the extreme, for example in fluteboxing, can produce a really powerful natural high). It takes dedication, discipline and determination to keep going when its difficult, and even if technology can aid us along the way, it can never fully take a humans place when it comes to playing. Alongside these aspects, my instrument and my voice are themselves devoid of technology – they require no plugging in or charging up – and whilst modern in their make up, have an element of history woven into their development and understanding which gives them a real feeling of nostalgia before the music even begins.
So when faced with the struggle against our instantaneous hungry brains, the process of learning an instrument is one which can really teach us a lesson in stepping back and keeping it real.  And even if a student once having taken those early steps decides that learning an instrument isn't for them, I would hope that they have a least gained the realisation that not everything is instant –  a most valuable lesson to have learnt.