Browsing through internet news pages earlier today, I came across this BBC news article in which it is claimed that Ade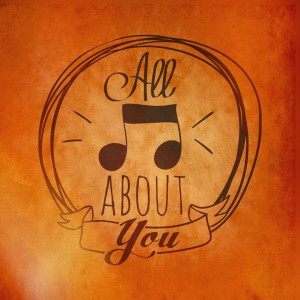 le is unhappy with reports that her music is being used by Republican presidential candidate Donald Trump. This got me thinking about how music can easily become associated with a person, place or event but this can often be a difficult bond to break. Could this therefore cause a big impact on the composer or performer either negatively or positively and should this be something we should consider more carefully when putting our music 'out there'?
Adele isn't the first, and certainly won't be the last, to come face to face with a negative association with her music. Perhaps the most famous example is Adolf Hitler's adoration of the music of Richard Wagner. This has caused such a strong link between the two that many people refuse to even listen to Wagner's music, and indeed none of his operas have ever been staged in Israel for this reason (it is worth adding that there is evidence to show that Wagner himself held anti-Semitic views but maybe if it wasn't for the Nazis this would have been somewhat overlooked?) On a lighter political note, who cannot fail to think of Tony Blair when hearing D:Reams 'Things can only get better' (and if you google the title, one of the most searched for phrases is 'Things can only get better Labour'). Or on hearing the rousing anthem 'You'll Never Walk Alone' from Carousel not be reminded or a certain football team who plays in red?
But all these associations on a global scale are perhaps not as important to us as individuals as the personal associations which we all find ourselves making from time to time. Those moments when a song or piece captures just how we feel or enables us to express something better than we ever could ourselves. Or maybe a time which stays with us in our memory has a certain piece connected with it, perhaps because it was being played at that very moment? Then there are of certain associations which are made by the composer or performer themselves  – the time you performed in a certain building or with a certain group or even that dreaded audition piece all hold different memories and feelings. And maybe that's just it. Musical associations are meant to happen and are part of the deal. We all make them. Music is an art, and art is perhaps the most evocative and powerful language known to man which paradoxically is also is wide open to individual interpretation.
Artists will always be quick to react to negative associations which are formed with their work in the public arena. But perhaps they would do better to remember why they do what they do in the first place and the musical associations that they themselves have made? For every public negative association, isn't there bound to be an unobtainable number of positive associations by people on a personal level which can bring so much joy and comfort to us and yet go unnoticed in the wider world? In the case of Adele, the fact that her latest album '25' has now sold more than 15 million copies worldwide must surely be proof of this. And ultimately, as musicians and artists, if we are brave enough to share our musical ideas with the world in the first place, we must learn to be brave enough to accept that how they are perceived is ultimately out of our control.